Britain's rival EU camps resume campaign as polls show momentum for 'In'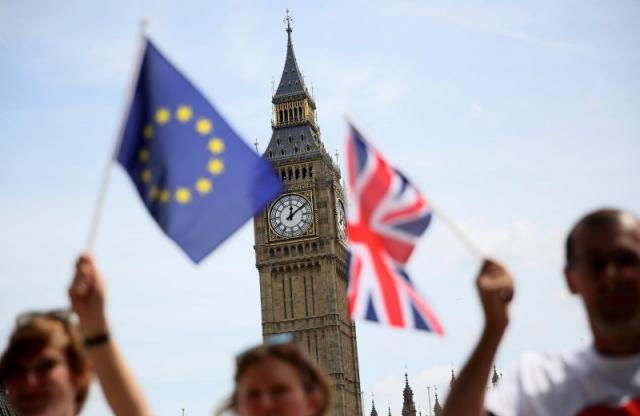 Campaigning for Britain's vote on EU membership resumed on Sunday after a three-day hiatus prompted by the killing of a pro-EU lawmaker, but pledges of a more respectful tone were quickly tested by a fresh row over immigration.
Three opinion polls ahead of Thursday's vote showed the 'Remain' camp recovering some momentum, although the overall picture remained one of an evenly split electorate.
The killing of Jo Cox, a 41-year-old mother of two young children, shocked Britain, raised questions about the tone of campaigning and could yet prove a defining moment in what is Britain's biggest political decision for decades.
Both sides sought to adopt a more measured style on Sunday, paying their respects to Cox but sticking closely to the immigration-versus-economy debate that has defined the campaign.