Canada: thousands of travelers affected as Indigenous-led rail blockade continues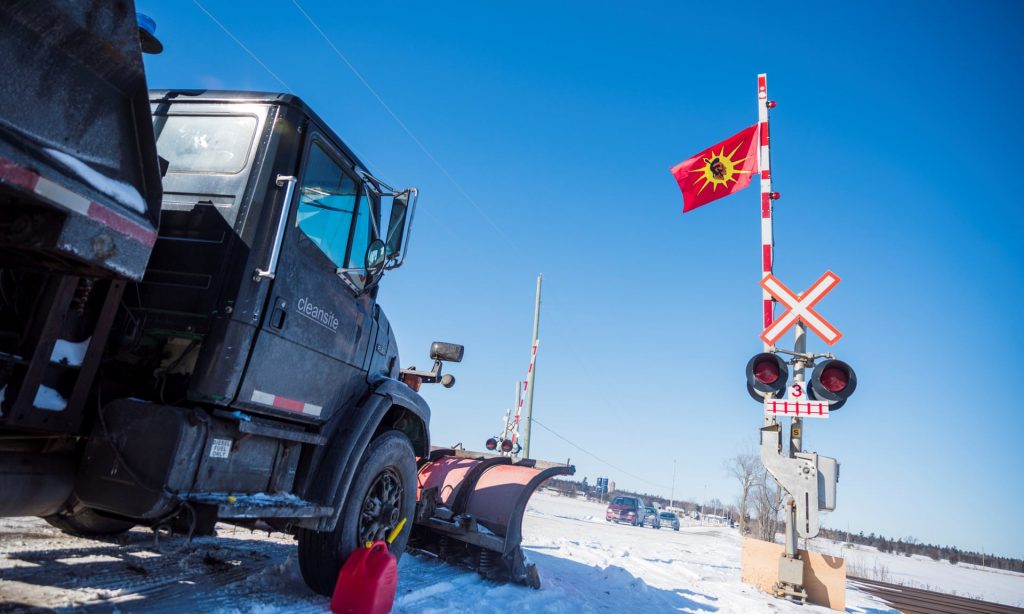 Thousands of travelers in Canada have been affected and billions of dollars worth of freight traffic delayed as an Indigenous-led blockade of critical rail lines continues to cripple the country's train network.
Via Rail, the crown corporation that operates much of Canada's commuter rail service, announced on Wednesday that trains on the Toronto-Montreal and Toronto-Ottawa routes would be halted until at least Friday. More than 150 passenger trains have been cancelled since the blockade began, forcing an estimated 24,000 people to find alternate travel routes.
Canadian National Railway, which owns the tracks, warned it "will be forced to shut down significant parts" of its vast Canadian network, which moves oil, grain and forestry products to markets in Asia and the United States, unless a resolution is reached.
For the past week, Tyendinaga Mohawk protesters in Ontario have defied a court injunction and blocked railway tracks in support Wet'suwet'en activists in British Columbia who are locked in a standoff over a multibillion-dollar natural gas pipeline that would cross through their traditional territory.