Catalans prepare to defy Madrid in banned independence vote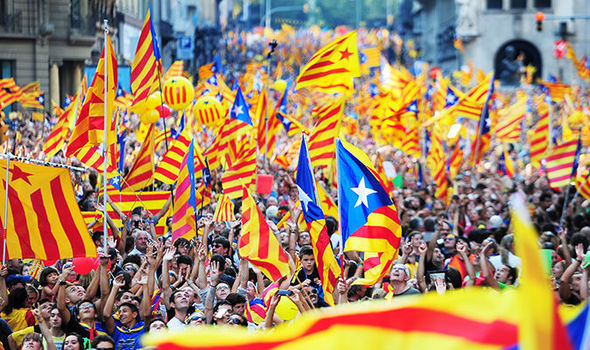 BARCELONA, Sept 30 (Reuters) – Tens of thousands of Catalans are expected to defy Spanish authorities and attempt to vote in a banned independence referendum on Sunday, raising fears of unrest in the wealthy northeastern region.
The referendum, declared illegal by Spain's central government, has thrown the country into its worst constitutional crisis in decades and raised fears of street violence as a test of will between Madrid and Barcelona plays out.
In a sign of how the planned vote has polarised the country, thousands of pro-unity demonstrators gathered in Spain's major cities, including Barcelona, to express their fierce opposition to Catalonia's attempt to break away.
In the region itself, hundreds of supporters of the referendum spent the day with their children playing football, board games and ping pong in schools, traditionally used as voting stations in Spain, to keep them open until voting starts at 9 a.m. (0700 GMT) on Sunday.