Catalonia 'Civil War' Warning As Independence Declaration Fears Grow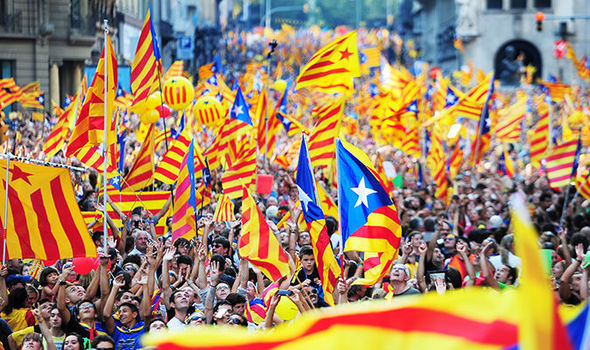 The EU's budget commissioner has warned of the risk of "civil war" in Catalonia, as fears grew over a looming independence declaration and major banks prepared to relocate their headquarters.
As another day passed with no sign of dialogue and pro-independence parties pushed for the declaration of a Catalan Republic as early as Monday, Gunther Oettinger, the budget commissioner, urged the two sides to talk.
"The situation is very, very disturbing. A civil war is planned in the middle of Europe," Mr Oettinger said in Munich.
"One can only hope that a conversation will be made between Madrid and Barcelona soon," he continued, adding that the EU could only mediate talks "if asked".