Catalonia's leaders fight off direct rule from Madrid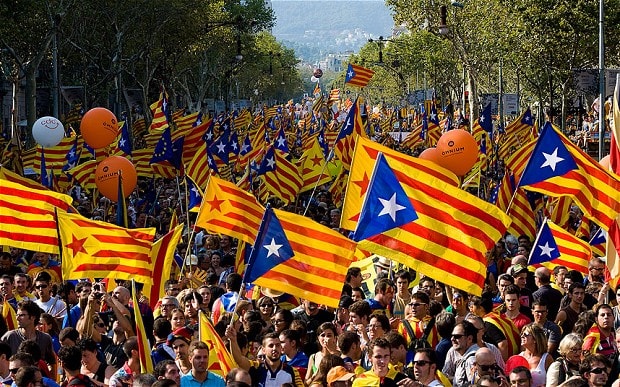 MADRID/BARCELONA (Reuters) – Catalonia's leaders said on Saturday they would not accept direct rule imposed on the region by the Spanish government, as a political crisis that has rattled the economy and raised fears of prolonged unrest showed no signs of easing.
Spanish Prime Minister Mariano Rajoy announced earlier on Saturday he would invoke special constitutional powers to fire the regional government and force a new election to counter the region's move towards independence.
Catalan President Carles Puigdemont, who made a symbolic declaration of independence on Oct. 10 after a referendum to secede, called Rajoy's moves the "worst attacks against the people of Catalonia" since Spain's military dictatorship.
It is the first time since Spain's return to democracy that the central government has used its powers to seize control of a regional administration.