China admiral warns freedom of navigation patrols could end 'in disaster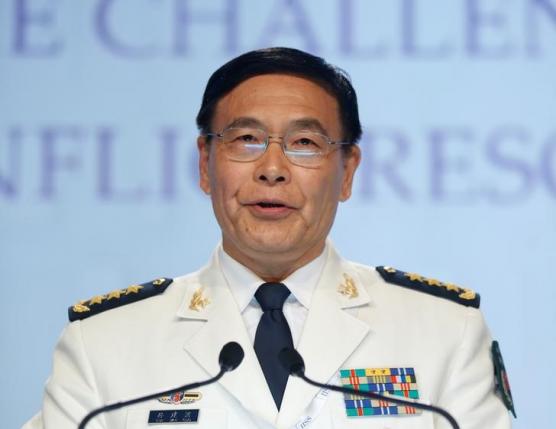 Freedom of navigation patrols carried out by foreign navies in the South China Sea could end "in disaster", a senior Chinese admiral has said, a warning to the United States after last week's ruling against Beijing's claims in the area.
China has refused to recognize the ruling by an arbitration court in The Hague that invalidated its vast territorial claims in the South China Sea and did not take part in the proceedings brought by the Philippines.
It has reacted angrily to calls by Western countries and Japan for the decision to be adhered to.
China has repeatedly blamed the United States for stirring up trouble in the South China Sea, a strategic waterway through which more than $5 trillion of trade moves annually.
China, Brunei, Malaysia, the Philippines, Taiwan and Vietnam all have rival claims, of which China's is the largest.