China blockades streets around military building as hundreds protest in capital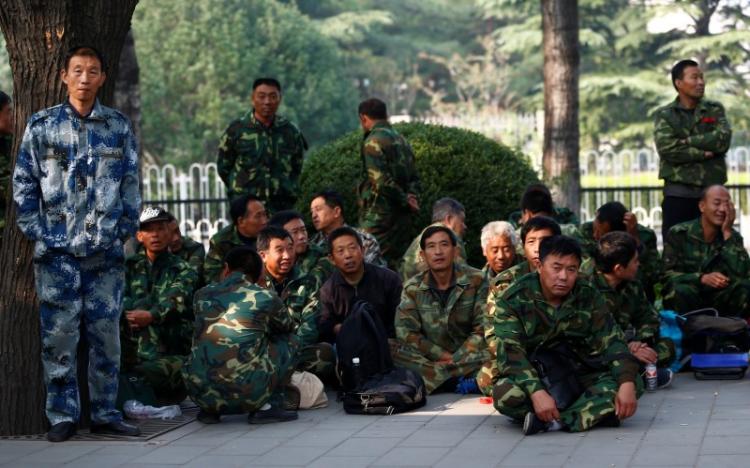 Police in the Chinese capital on Tuesday blocked off streets near a major military building, as hundreds of people wearing green camouflage uniforms chanted and waved national flags to protest against the loss of their posts.
China last year announced it would cut troop levels by 300,000, targeting the bulk of the reductions by the end of 2017, as it seeks to spend more money on high-tech weapons for its navy and air force.
Tens of thousands of protests take place in China every year, triggered by grievances over corruption, pollution, illegal land grabs and other factors, unnerving the stability-obsessed ruling Communist Party.