China in world-first deployment of experimental electromagnetic rail 'supergun' aboard a warship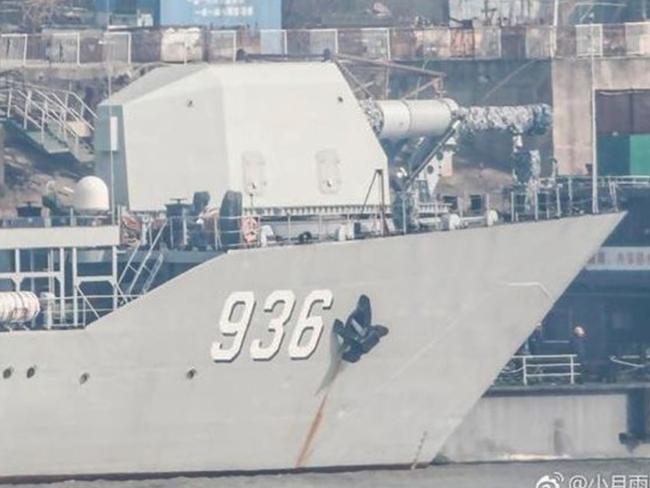 Traditional guns use an explosive charge to generate a high-pressure cloud of gas, forcing a projectile out the open end of a barrel at high velocities.
But they are limited.
The propellant generates heat and pressure. This restricts the practical size, speed and durability of such a weapon. It also requires large, deadly stores of explosives be carried aboard a ship.
But an electromagnetic rail gun does away with many of these negatives.
Instead of explosives, it uses powerful magnets to sling warheads down its barrel and into the air. It is calculated this will enable larger warheads to be fired much faster — and further — than traditional cannons.
Once fully operational, such guns could sink ships, attack land targets — and even destroy aircraft and missiles in flight — at ranges and accuracy normally expected from missiles.