China Is Drafting Urgent Plan to Resolve Hong Kong Chaos, SCMP Says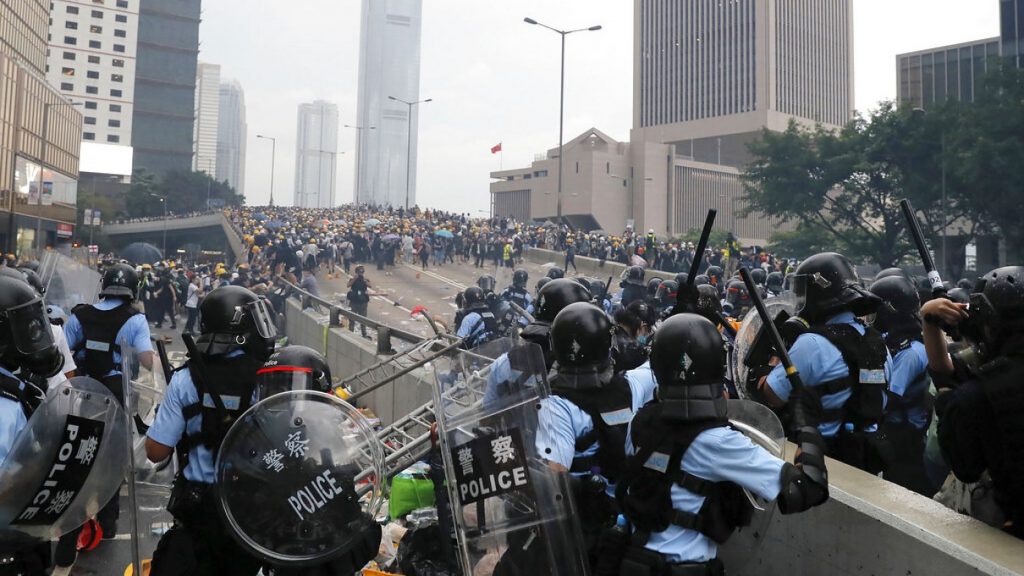 Chinese officials in charge of Hong Kong affairs are working on an urgent strategy to solve the city's political chaos and have ruled out the use of military force, the South China Morning Post reported, citing unidentified people familiar with the discussions.
They will soon present top leaders in Beijing with both an immediate plan to handle the mass protests and a longer-term strategy that could result in China overhauling its management of the former British colony, the newspaper said, without elaborating on a date.
Beijing maintains that the crisis is best left for Hong Kong authorities to resolve and doesn't want to get directly involved, according to the report. Beijing has expressed public support for Chief Executive Carrie Lam throughout weeks of unrest and political gridlock, saying this week that it "firmly supports" her leadership.
On Thursday, China condemned a joint motion for a resolution in the European Parliament that called on EU member states and other nations to investigate export controls "to deny China, and in particular Hong Kong, access to technologies" that could be used to violate human rights.