China spy ship shadows U.S., Japanese, Indian naval drill in Western Pacific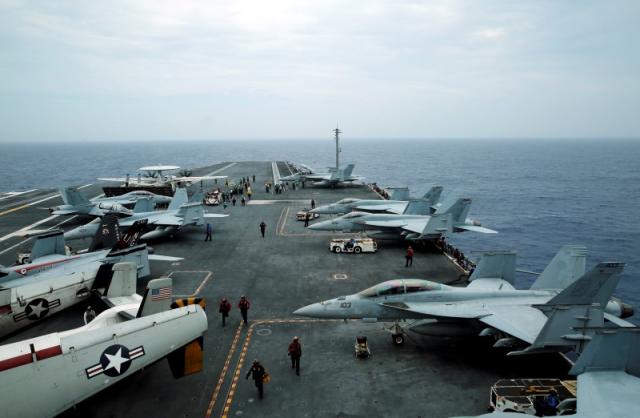 A Chinese observation ship shadowed the U.S. aircraft carrier John C. Stennis in the Western Pacific on Wednesday, the carrier's commander said, as it joined warships from Japan and India for drills close to waters Beijing considers its backyard.
The show of U.S. naval power comes as Japan and the United States worry China is extending its influence into the western Pacific with submarines and surface vessels as it pushes territorial claims in the neighboring South China Sea, expanding and building on islands.
China has been angered by what it views as provocative U.S. military patrols close to the islands. The United States says the patrols are to protect freedom of navigation.
The Japanese government on Wednesday said a separate Chinese navy observation ship entered its territorial waters south of its southern Kyushu island. China said it was acting within the law and following the principle of freedom of navigation.