China to sell Jordan missile-firing drones after Obama says no to helping ally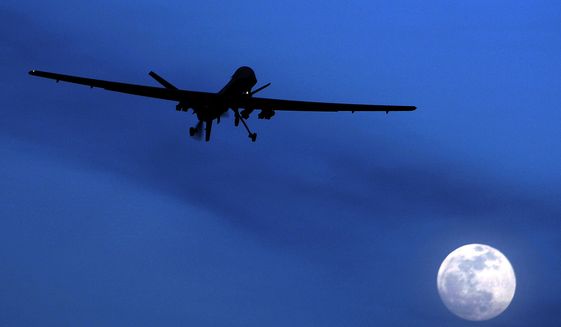 China is offering to sell Jordan missile-firing drones to fight the Islamic State terror army, according to a U.S. congressman.
"I am now aware that China is presently in Jordan to discuss operations, logistics and maintenance associated with the urgent sale of weaponized unmanned systems," Rep. Duncan Hunter, California Republican, said in a letter on Thursday to President Obama.
Rep. Hunter has pressed the Obama administration — to no avail — to approve the sale of Predator unmanned surveillance aircraft to the kingdom.
The congressman raised the prospect of key ally Jordan, and its ruler, King Abdullah II, turning away from the U.S. and toward China for a key piece of military equipment.