China's Xi calls for 'consultation and cooperation' to resolve international disputes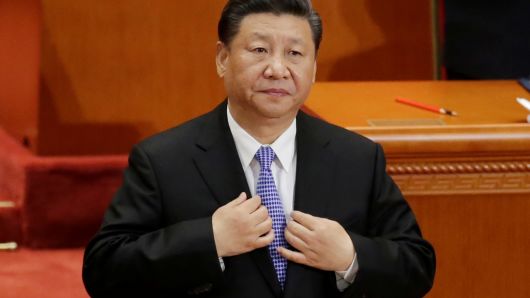 SHANGHAI — Chinese President Xi Jinping said Tuesday that global frictions should be resolved through discussions, and encouraged cooperation rather than separation.
Xi spoke at the China International Import Expo, which was first launched last November in a bid to promote the country as a buyer of the world's goods.
However, the European Chamber of Commerce in China this week expressed skepticism about last year's expo, and only a minority of members from the American Chamber of Commerce in Shanghai said they were planning to participate in this year's CIIE.
Xi's remarks at the opening ceremony of the expo on Tuesday did not specifically mention the U.S., with which China is engaged in a trade dispute. But the Chinese leader highlighted efforts to reach free trade agreements with the EU, Japan, South Korea and other international bodies.