Conservatives take lead in Canada election: polls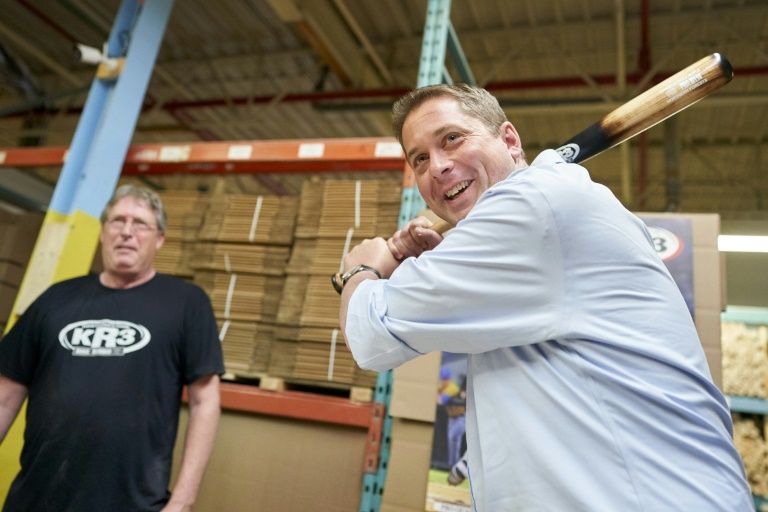 Montreal (AFP) – Conservatives led by rookie Andrew Scheer edged into the lead against beleaguered Prime Minister Justin Trudeau's Liberals, which shed support to smaller leftist rivals less than a month from Canada's general election, according to polls Tuesday.
The two parties had been neck and neck at the start of the campaign.
But new polling taken since Friday by Ipsos, Angus Reid and Ekos — after several images emerged of Trudeau in blackface makeup — put the Tories three to five points ahead of the Liberals.
Each survey had a 2.5 to 2.9 percent margin of error.
"The question was not whether damning revelations that Prime Minister Justin Trudeau had participated in the demeaning act of blackface (not once, but on at least three occasions) would hurt Liberal re-election prospects in this election campaign, but how much?" said Angus Reid in a statement.