Defying U.N., North Korea vows to strengthen nuclear capability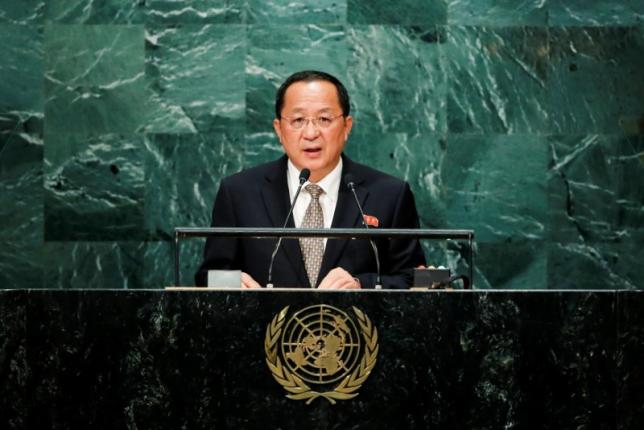 North Korea vowed on Friday to further strengthen its nuclear weapons capability, in spite of U.N. condemnation and sanctions, and said it would never abandon its deterrence while it was threatened by nuclear-armed states.
In an address to the United Nations General Assembly, North Korean Foreign Minister Ri Yong Ho described his country's nuclear weapons as "a righteous self-defense measure" against "constant nuclear threats of the United States."
"Going nuclear-armed is the policy of our state," he said. "As long as there exists a nuclear-weapon state in hostile relations with the DPRK, our national security and peace on the Korean peninsula can be defended only with reliable nuclear deterrence," he said, using the acronym for the Democratic People's Republic of Korea, North Korea's official name.
Ri said North Korea "will continue to take measures to strengthen its national nuclear armed forces in both quantity and quality."
Ri said the Korean peninsula was the world's "most dangerous hotspot, which can even ignite the outbreak of nuclear war," and the blame lay "squarely' with the United States.