Dramatic video shows North Korean soldier's escape to freedom across border as bullets fly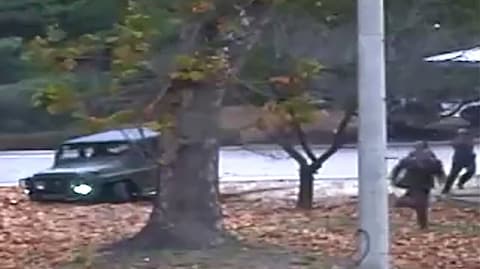 North Korean border guards were merely steps behind a North Korean soldier when they opened fire at him in a desperate bid to stop him crossing the border to the South Korean side, a video has shown.
The footage also revealed that one of the North Korean soldiers chasing the defector crossed the border, the U.N. Command (UNC) in Seoul said.
The defection, subsequent surgeries and slow recovery of the soldier have riveted South Korea, but it will be a huge embarrassment for the North, which claims all defections are the result of rival Seoul kidnapping or enticing North Koreans to defect. Pyongyang has said nothing about the defection so far.