Drone killing of British citizens in Syria marks major departure for UK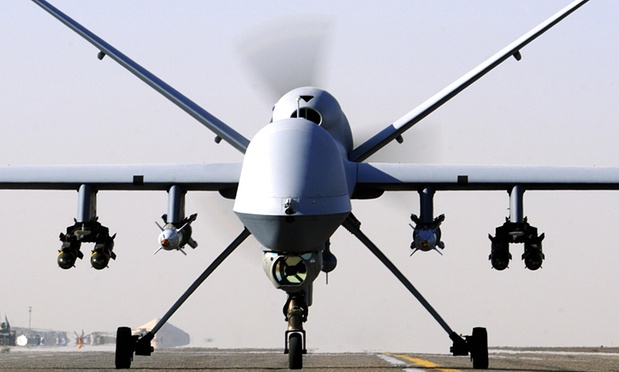 The killing of two British citizens in a targeted drone strike in Syria marks a major departure for the UK. While killing its own citizens by missiles fired from drones is not new for the US, this is the first time such an attack has been carried out by Britain.
The attack raises an immediate issue, just as it has done in the US, over whether the killing of its citizens in such a way is lawful. It also raises a political question of whether David Cameron, in spite of a parliamentary vote against military action in Syria two years ago, is slowly creeping towards taking the UK fully into the conflict.
The prime minister, in his Commons statement, justified the attack as self-defence, to prevent terrorist outrages in the UK planned by Islamic State. He confirmed that a third Briton, Junaid Hussein, also believed to be fighting with Isis, had been killed in a drone attack by the US.