Dutch far-right leader Wilders on trial for inciting hatred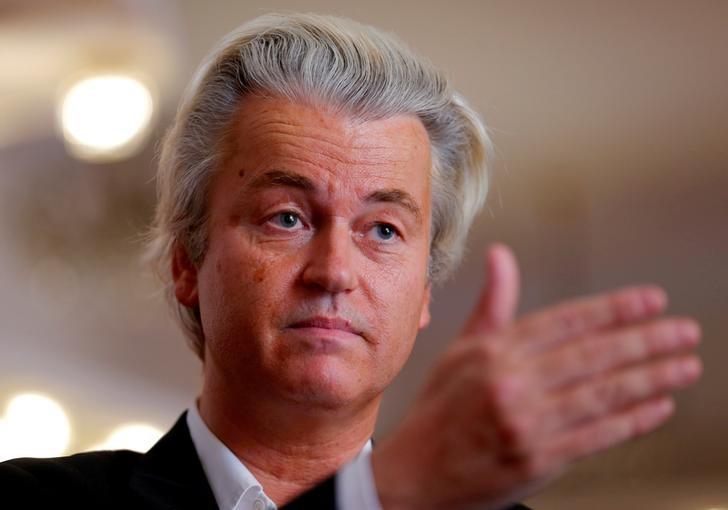 Dutch anti-Islam opposition leader Geert Wilders goes on trial on Monday for inciting hatred and discrimination, 18 months after he led a chant for fewer Moroccans in the country and called them scum during campaigning for local elections.
A verdict is due in December, just months before a March 15 parliamentary election in which Wilders' Freedom Party is vying for first place with Prime Minister Mark Rutte's conservative VVD, which rules in a fragile coalition with Labour.
An Oct. 27 poll shows Wilders trailing Rutte by a margin of two seats in the 150-seat legislature. He is poised to more than double his number of seats in the lower house.
Wilders, who said on Friday he would not attend the hearings but just be represented by his lawyer, faces a fine of up to 7,400 euros ($8,100) and a year in jail for the remarks in early 2014.
Wilders called the trial, on one charge of discrimination and a second for inciting hatred of Moroccans, an attempt to strip him of his right to free speech and said it was politically motivated.