Duterte Tells Philippines Police To Kill His Son If…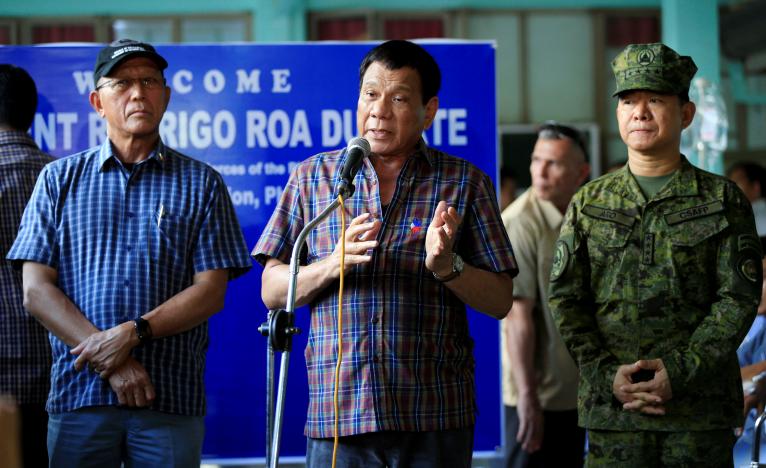 Rodrigo Duterte has ordered police to kill his eldest son if drug trafficking allegations against him are proven true.
The Philippine President added he would make sure those who carried out the execution would be protected from prosecution.
The 72-year-old, speaking to government workers at the presidential palace in Manila, insisted death would be the result for any of his children involved in drugs.
"I said before my order was: 'If I have children who are into drugs, kill them so people will not have anything to say'," he said.