Ecuador front-runner: Assange must leave embassy, but we'll try to find him new home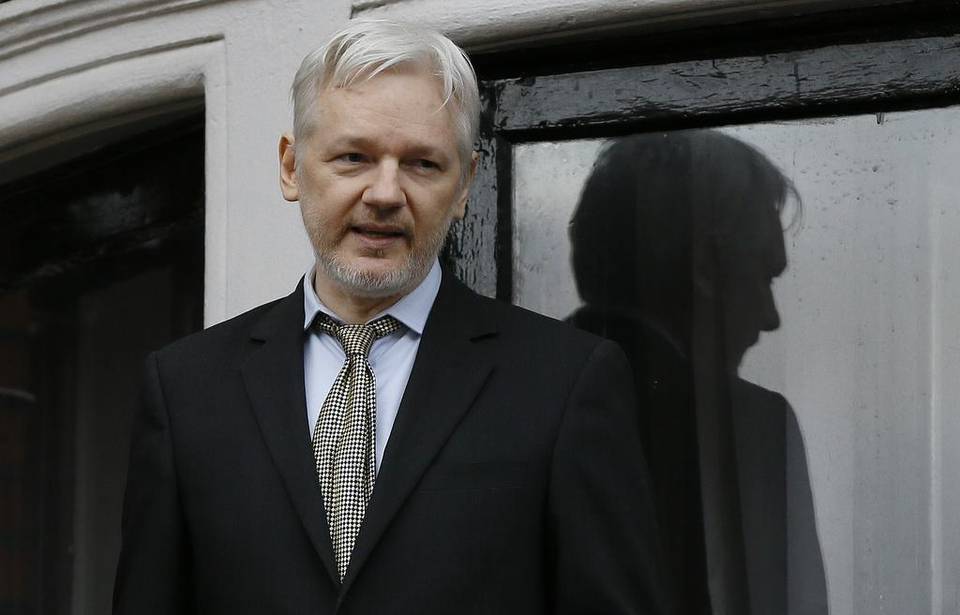 BOGOTA, COLOMBIA | WikiLeaks Founder Julian Assange may be able to keep a diplomatic safe haven after all.
Guillermo Lasso, the front-runner in Ecuador's presidential election, says he intends to evict Assange from that country's London embassy if he wins the April 2 runoff against ruling party candidate Lenín Moreno.
But he also said he will work with other governments to find Assange a new home — which may keep the controversial free-speech advocate from being extradited.
"We will ask Mr. Assange, very politely, to leave our embassy, in absolute compliance with international conventions and protocols," Lasso said in an email exchange with the Miami Herald. However, "we vow to take all the steps necessary so that another embassy will take him in and protect his rights."
Even if another government were willing to provide Assange shelter, it's unclear how he would be transferred. In the five years since he's been holed up in the embassy, the Rafael Correa administration hasn't been able to figure out how to move him to Ecuador, amid heavy police scrutiny in London.