Egyptian Christians bury dead following church bombings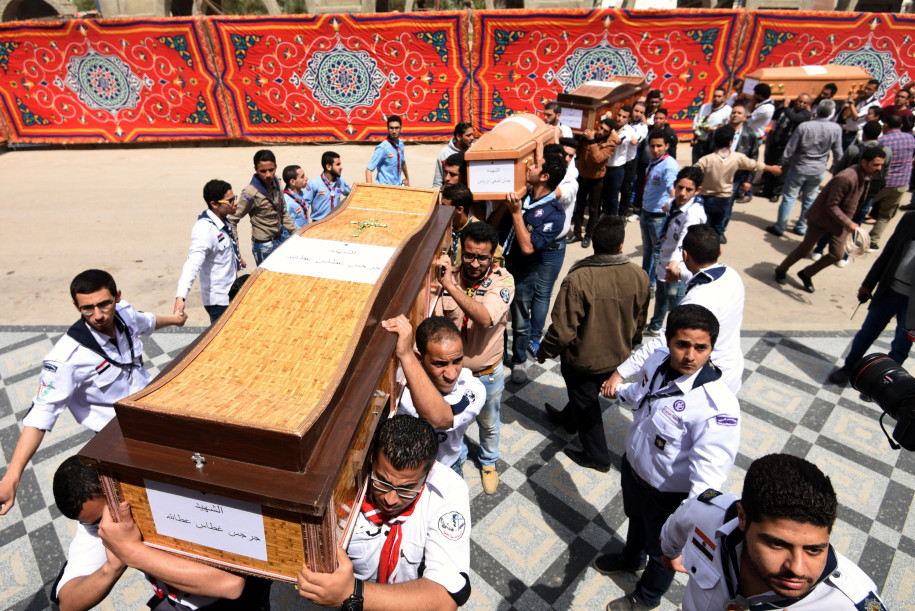 Egyptian Christians were burying their dead Monday, a day after ISIS suicide bombers killed at least 45 people in coordinated attacks targeting Palm Sunday services in two cities.
Women wailed as caskets marked with the word "martyr" were brought into the St. Mark's Cathedral in the coastal city of Alexandria, where Coptic priests and boy scouts joined the procession to mourn 17 victims.
Another suicide attack killed at least 28 people inside St. George's Church in the Nile Delta city of Tanta, the Health Ministry said, updating an earlier toll.
The Rev. Danial Maher of the Tanta church lost his 23-year-old son, Beshoy, who was among six deacons killed.