Egyptian Civil Strife Sends Oil Close To $100 On Suez Canal Fears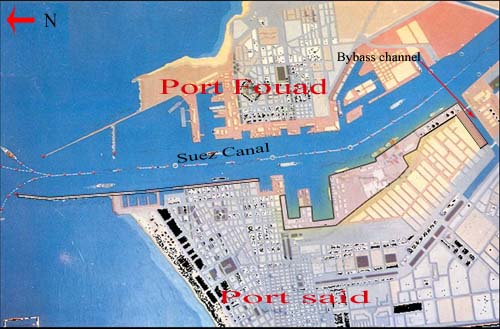 By Agustino Fontevecchia, Forbes.com
Investors have their eyes on Egypt as civil unrest in the North African country has progressively escalated into a full blown crisis with international repercussions. Beyond the obvious and inexcusable human cost, the protests against Hosni Mubarak's 30-year reign have hit the sovereign debt and equity markets, and are working their way through the oil and gold markets.
As Egypt's youth battles the police's rubber bullets and tear gas with Molotov cocktails and rocks, Egyptian equity markets have been taking an expected beating. The EGX30 equity index lost 10.5% on Thursday January 27 hitting its lowest level in 19 months. Providing easy access to Egyptian equities, the Market Vectors Egypt ETF (EGPT) has taken a dive as well hitting its lowest level ever on Friday 28 at less than $16. The fall comes amidst soaring volumes; MarketWatch reports that Thursday's more than 330,000 shares traded in the morning mark its greatest volume ever by more than three times. The ETF's largest holdings include Orascom Construction and Orascom Telecom, property of the wealthy Sawiris family, headed by Onsi Sawiris (founder of Oracom, ranked 307 in Forbes' World Billionaires List) and his two sons, Nassef (ranked 127) and Naguib (374).
Authorities in Egypt have blocked out internet and mobile phone access in an attempt to disrupt the protests, as reported by my colleague Olson (Egypt Goes Dark, Cuts Off Internet and Mobile Networks). Meanwhile, Fitch has lowered its outlook on Egyptian sovereign debt to negative from stable. Richard Fox, head of Fitch's Middle East and East Africa sovereign ratings, warned that "a continuation or intensification of significant unrest that seriously threatened economic and financial performance and the economic reform process would lead to a rating downgrade.
In its release, the ratings agency noted that the Egyptian economy was on course to grow 6% this year, a requirement to absorb "new entrants into the labor market." But the country's problems are based on youth unemployment, estimated at much higher than the country-wide average of 9%, and food price inflation, at 17% and supported by heavy subsidies. Riots in Tunisia, which forced president Zine El Abidine Ben Ali to dissolve the government, were sparked by spiking food costs and poverty in the fellow North African country. Fears that a global food crisis is around the corner have fueled speculation of contagion across North Africa and eventually the Middle East.
To read more, visit: Egyptian Civil Strife Sends Oil Close To $100 On Suez Canal Fears