Entire Thai soccer team, coach freed from cave after daring rescue, Navy says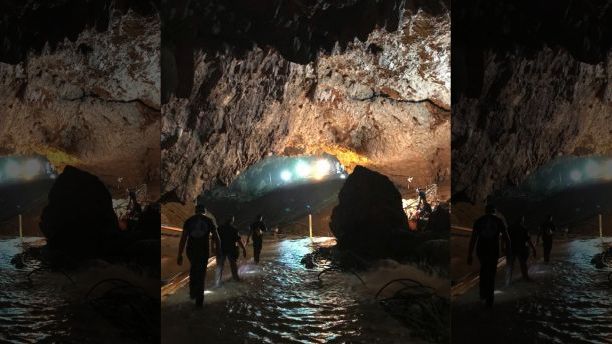 The dramatic three-day rescue of a Thai youth soccer team that had been stuck in a flooded cave came to an end Tuesday when the last boy and the team's coach were plucked from the underground cavern — more than two weeks after they became trapped, Navy officials said.
The Thai Navy SEALS said on Facebook all 12 boys from the team and the team's coach were out of the cave. Four rescuers, a doctor and three Navy SEALS remained inside.
"All 12 Wild Boars and coach have been extracted from the cave. Hooyah!" the post said. The Navy SEALS later wrote: "We are not sure if this is a miracle, a science, or what. All the thirteen Wild Boars are now out of the cave."
Earlier in the day, local Thai media reports stated the 11th person emerged from the cave after two other people had been rescued. The conditions of all of those who were saved on Tuesday were unclear.