EU hits Google with second antitrust charge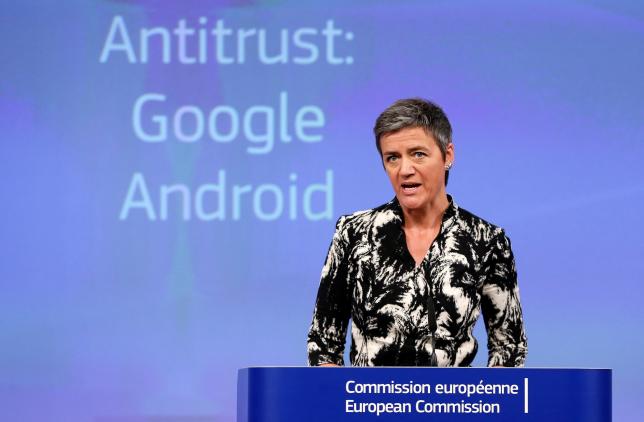 The European Union charged Google (GOOGL.O) on Wednesday with using its dominant Android mobile operating system to squeeze out rivals, opening a second front against the U.S. technology giant that could result in large fines.
EU antitrust regulators said that by requiring mobile phone manufacturers to pre-install Google Search and the Google Chrome browser to get access to other Google apps, the U.S. company was harming consumers by stifling competition.
The EU's move is the latest in a series of anti-trust challenges Google has faced in both the EU and countries including India, Brazil and Russia. U.S. regulators closed their most recent investigation of the company in 2013 without taking action.
The European Commission said Google's Android licensing practices, which started in 2011 when the company became dominant in mobile operating systems and app stores, showed Google was seeking to shield its search engine, the world's most popular, from competition.