Europe's migrant crisis brings new death by land and sea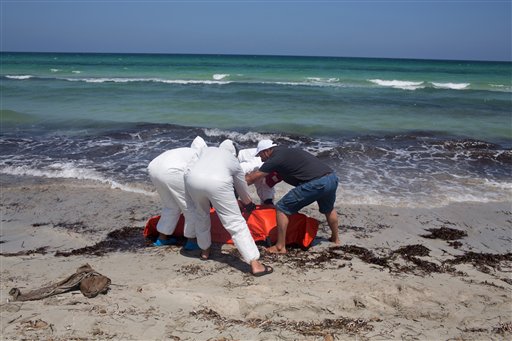 VIENNA — Death and desperation mounted in Europe's migrant crisis Friday as Austrian police said 71 people appeared to have suffocated in the back of an abandoned truck, while an estimated 200 people were feared drowned off Libya when two overloaded boats capsized.
More than 300,000 people have sought to cross the Mediterranean Sea so far in 2015, up from 219,000 in all of last year, as European authorities grapple with the largest influx since World War II.
The death of 71 people locked in the truck on a highway south of Vienna shows "the desperation of people seeking protection or a new life in Europe," said Melissa Fleming, spokeswoman for the U.N. refugee agency in Geneva.