Explosion Near One of Islam's Holiest Sites in Medina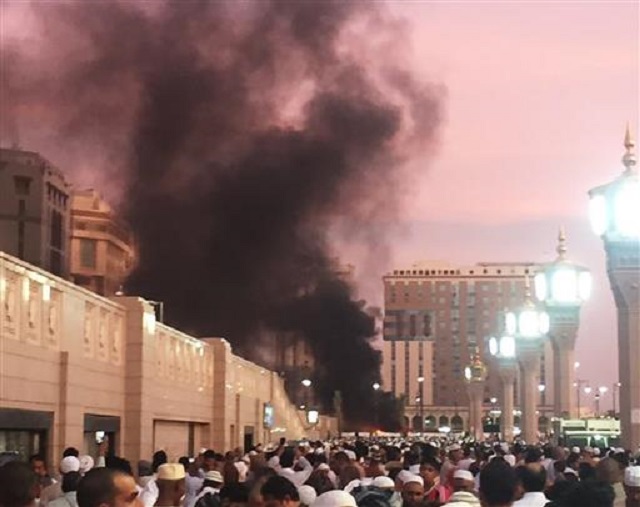 Saudi Arabia's Interior Ministry says four security officers were killed and five others were wounded when a suicide bomber detonated his vest outside one of Islam's holiest sites.
The Monday evening attack took place just as thousands of worshippers were about to hold sunset prayers in the mosque where the Prophet Muhammad is buried in Medina. The mosque is visited by millions of Muslims from around the world annually performing pilgrimage in Mecca.
The ministry statement, carried Monday on the state-run al-Ekhbariya news channel, said the attacker set off the bomb after security officers raised suspicions about him. The attack took place in a parking lot outside the sprawling mosque complex.
Egypt, the United Arab Emirates and Bahrain have condemned blasts in Saudi Arabia, including an explosion outside the Prophet Muhammad's mosque in Medina.