Family Betrayal? Obama's Brother Calls Him A 'Schemer'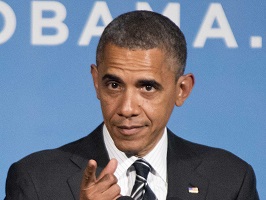 "Disappointed, disappointed, used and also betrayed," Malik [Obama] answered.
"In the beginning, I didn't think he was a schemer. His real character, the real personality, the real him, is coming out now. Malik said the way his half-brother "has turned and become a different person with the family is the same way that I see him behaving politically."
"Do your other family members feel the same?" Gilbert asked. "Yeah, a lot of them do," Malik answered. "We may be putting a good face forward, (but) deep down inside everybody is really disappointed and upset and angry I guess.
Obama made his African roots the focus of his autobiographical "Dreams from My Father" and his introduction to the nation in 2004 at the Democratic National Convention. At the DNC in Boston, Obama told of being the son of a "foreign student, born and raised in Kenya," who "grew up herding goats" and went to school "in a tin-roof shack."