Far-right poised for big gains in Swedish election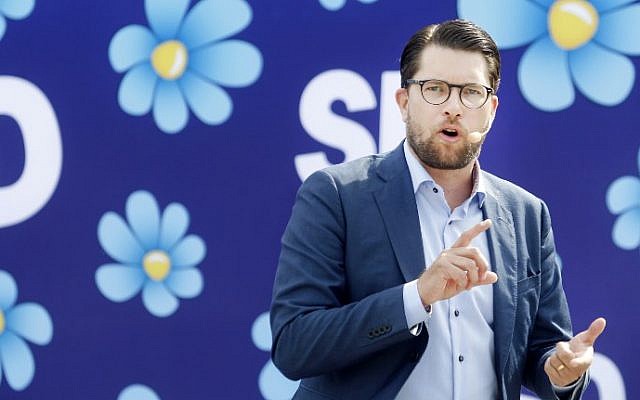 STOCKHOLM — Sweden is holding a general election Sunday, the first since the country took in a record number of migrants from the Middle East and Africa in 2015 on top of the hundreds of thousands admitted before. While the borders are now largely closed, a backlash against the earlier open-door policies is set to give historic gains to the Sweden Democrats, an anti-immigrant party with neo-Nazi roots.
The center-left government is expected to take a battering.
The rising prospects of a far-right, euroskeptic party is turning this election into one of Sweden's most crucial political events in years. A look at the key issues and players in the election:
Immigration: A key issue
Sweden, the largest of the Scandinavian countries with 10 million people, has been welcoming and generous to migrants and refugees for decades. Many Swedes have long cherished humanitarian values as a centerpiece of the national identity.
But after Sweden took in 163,000 migrants in 2015 alone — the largest number per capita of anywhere in Europe — Prime Minister Stefan Lofven conceded it could no longer cope with the influx. Though border controls have been tightened, many Swedes feel shaken by a rising sense of insecurity fueled by reports of rapes, car burnings and gang violence in migrant neighborhoods. Some also express anxiety that Sweden is losing its cultural heritage.