First pic of Paris shooting suspect as footage shows moments after AK-47-wielding 'ISIS terrorist' killed policeman and wounded three others on the Champs-Elysées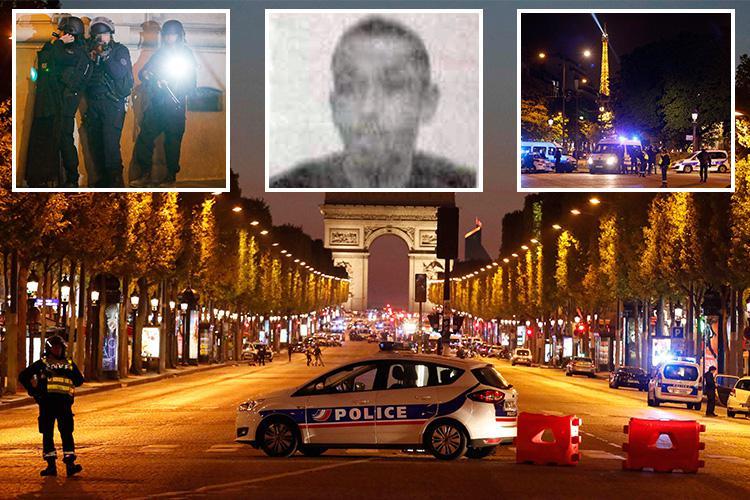 THIS is the first picture of a suspect being investigated by cops in Paris after a Kalashnikov-wielding gunman murdered a policeman and seriously wounded two others on the Champs-Elysées last night.
ISIS claimed responsibility for the attack after the killer got out of a car next to a parked police van and opened fire through the window before officers returned fire and shot him dead. A female foreign tourist was also wounded.
Cops raided the home of Karim Cheurfi, who is said to have a previous conviction for shooting at police.
Three policemen have been shot – one dead – on the Champs-Elysees in Paris.