Five years later, the voices of dissent are long gone from Tahrir Square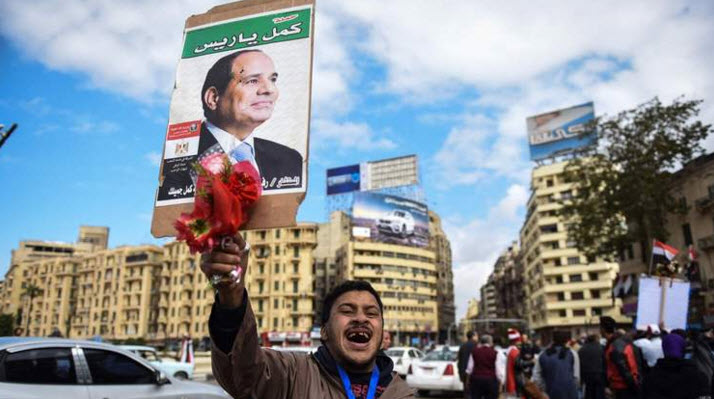 Five years ago, Tahrir Square became the watchword for change in the Middle East. On Monday, it echoed with the voices of the status quo.
Hundreds of people gathered in the square on an unusually cold and rainy day to mark the anniversary of the Jan. 25 uprising that led to the ouster of autocratic President Hosni Mubarak. But these weren't the protesters who had risked their lives in those heady days — far from it.
"Oh, Sisi, we love you!" they chanted, offering their ode of support to a new strongman, President Abdel Fattah Sisi. And, perhaps more remarkable: "The Interior [Ministry] is precious to us!"