Flooded Venice battles with new tidal surge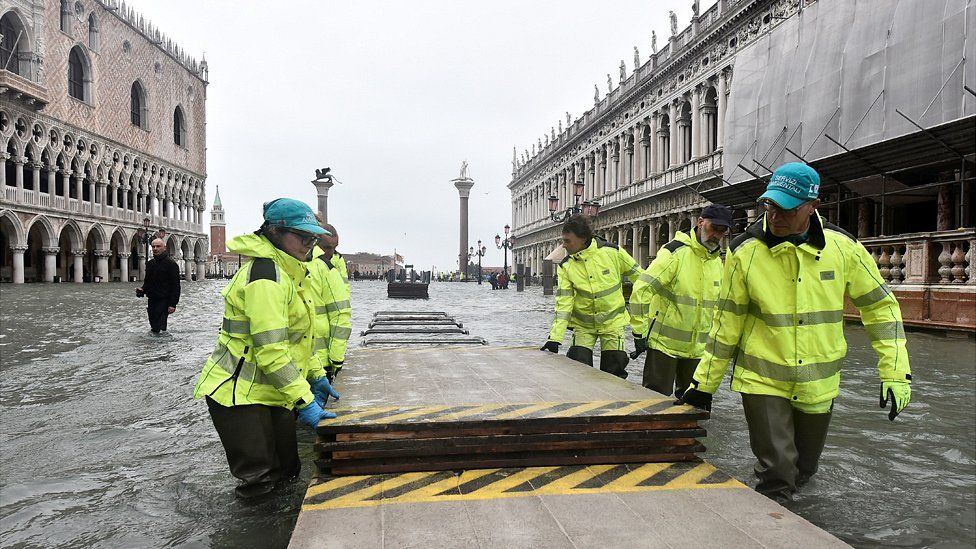 Flooded Venice has been hit by a new high tide of 1.6m (5.3ft), giving residents no respite from a crisis costing millions of euros.
World-famous St Mark's Square, a magnet for tourists, has been closed, and schools are shut for a third day.
The Italian city's famous waterbuses – the vaporetti – have stopped running.
The 1.87m peak on Tuesday was the highest level for more than 50 years, damaging cultural monuments, businesses and homes. More than 80% of the canal city was flooded.
The government declared a state of emergency in the Unesco world heritage site.
Residents with flood-damaged homes will get up to €5,000 (£4,300; $5,500), and businesses up to €20,000 in compensation.