Former Bolivian leader Evo Morales granted asylum by Mexico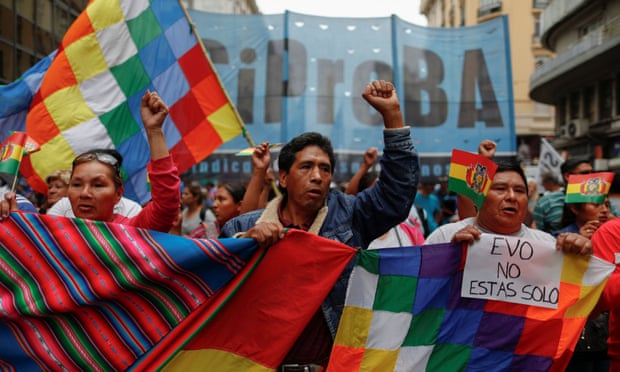 The former Bolivian president Evo Morales has been granted asylum by Mexico, the country's top diplomat has said, following the veteran socialist's announcement on Sunday that he would resign.
Mexico's foreign minister, Marcelo Ebrard, told reporters: "We will immediately proceed to inform Bolivia's foreign ministry that under international law, it should offer safe conduct [to Morales]."
Mexico had "decided to grant political asylum to Evo Morales in virtue of the urgent situation which he faces in Bolivia where his life and safety are at risk", Ebrard added. The minister confirmed that Morales had accepted the asylum offer.
The president's exit has created chaos and uncertainty in Bolivia as well as stoking fears about a power vacuum. Looting, vandalism and arson carried out by both his supporters and opponents have been already been reported.