France's Hollande meets religious leaders amid row over attacks security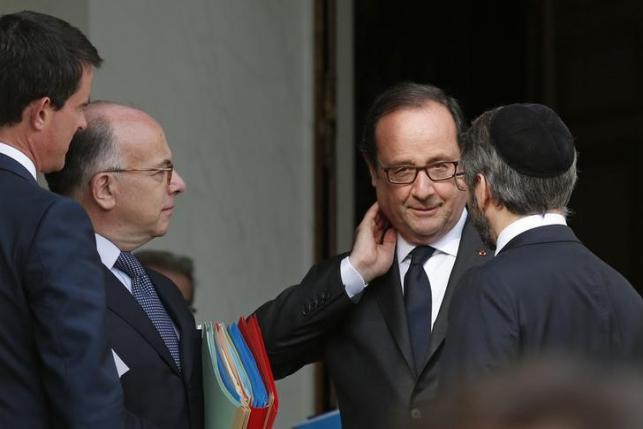 President Francois Hollande displayed interfaith solidarity with France's religious leaders on Wednesday after two Islamist militants killed a Roman Catholic priest in a church, igniting fierce political criticism of the government's security record.
One of the assailants was a known would-be jihadist awaiting trial under supposedly tight surveillance, a revelation that raised pressure over the Socialist government's response to a wave of attacks claimed by Islamic State since early in 2015.
"We cannot allow ourselves to be dragged into the politics of Daech (Islamic State), which wants to set the children of the same family against each other," the Archbishop of Paris, Cardinal André Vingt-Trois, told journalists after the meeting at the Elysee presidential palace.
He was flanked by representatives of other Christian denominations as well as Jewish, Muslim and Buddhist leaders.
Hollande and his ministers were already under fire from conservative opponents over the policing of Bastille Day celebrations in the Riviera city of Nice in which 84 people died when a delivery man drove a heavy truck at revelers.