FRANCE'S LE PEN FACES NEW CHALLENGES FROM EU PARLIAMENT, UN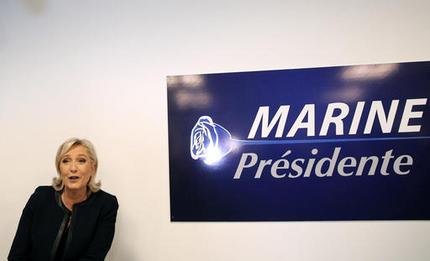 PARIS — French far-right presidential candidate Marine Le Pen is facing new troubles, with fresh revelations in an investigation into her European Parliament assistants and scathing criticism from the U.N. human rights commissioner.
The Parliament probe is among several legal issues hanging over France's April-May election, which is shaping up as a major test of growing nationalist sentiment across Europe.
Investigative website Mediapart published excerpts from a European Commission fraud office report that said Le Pen admitted to irregularities in paychecks for one assistant targeted in the European Parliament probe.
Le Pen, speaking on France Bleu radio Friday, acknowledged settling an accounting problem with the Parliament, but insisted "there was nothing fictitious, no fake jobs or anything like this."