Georgians angry over Russian lawmaker's visit try to storm parliament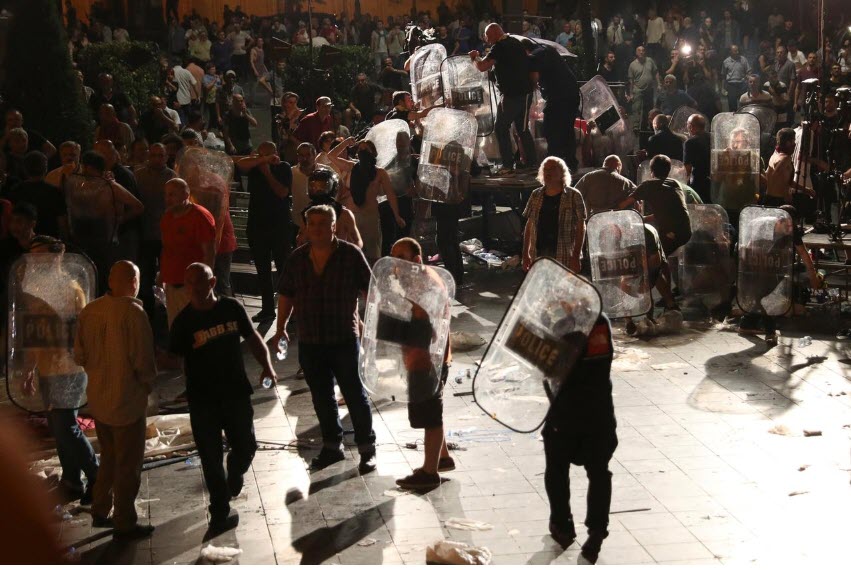 TBILISI –Crowds angry over the visit of a Russian lawmaker tried to storm Georgia's parliament building on Thursday evening, pushing against lines of riot police, throwing bottles and grabbing riot shields from some officers and tearing off their helmets.
The scenes in Tbilisi, the Georgian capital, flared up suddenly after public anger over the visit and speech of a member of the Russian lower house of parliament triggered big street protests. Riot police used tear gas, rubber bullets and water cannon, prompting most of the protesters to disperse.
After hours of confrontation between protesters and the police dozens had been taken to hospitals with injuries from rubber bullets or stones, thrown by protesters, as well as tear gas poisoning.
A Reuters witness saw about 15 injured people in one of the hospitals.