Germans Release Pakistani After Berlin Attack, ISIS Claims Responsibility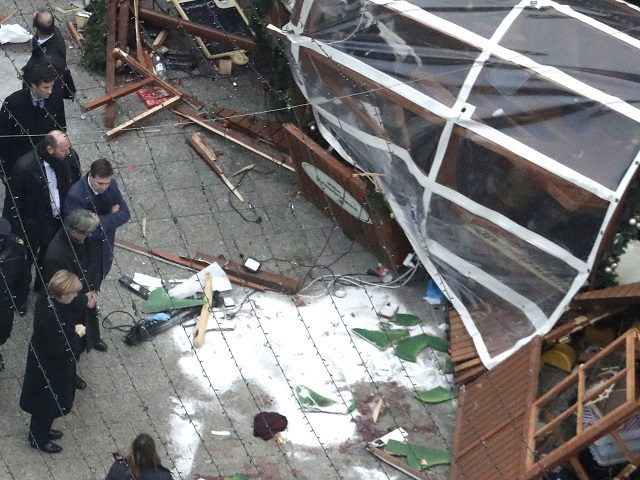 A large truck has stormed through a Christmas market in the German capital of Berlin killing 12 people and injuring many others. German press reports a 23-year-old recent migrant has been arrested, and United States President-elect Donald Trump has called the attack part of a "global jihad".
UPDATE 14:59 EST — The Pakistani asylum seeker has been freed from custody and police say he is no longer a suspect in the attack. According to the Islamic State media arm Amaq Agency the attacker was a member of the terror group. The claim of responsibility is the first time the group has made such a claim while the attacker involved was still alive.
UPDATE 17:10 GMT — Night falls in Berlin
As promised earlier in the day, the Brandenburg Gate — a rare survivor of 19th century Berlin — has been illuminated in the black-red-gold tricolour of the 1919 Bundesflagge in memory of those who were killed last night.
This morning Berlin mayor Michael Müller said at a press conference: "The gate has been lit in the colours of places affected by terrorism in the past, but today it will be lit in our own colours".