Germany chooses to allow possible prosecution of comedian who satirized Turkish president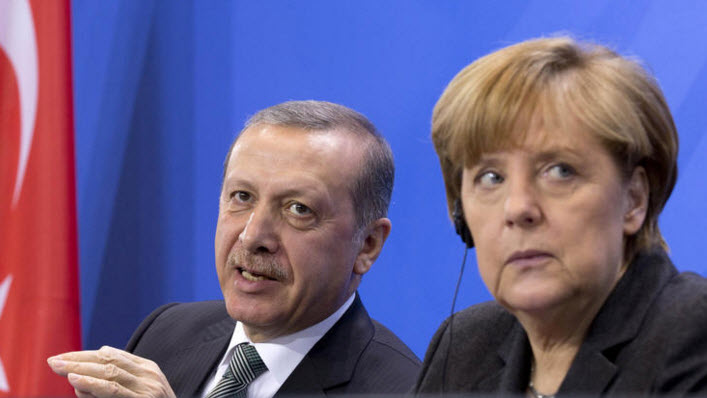 Germany's government cleared a path Friday for the possible prosecution of a popular TV comedian for reading a poem on air satirizing Turkey's president, despite concerns that legal action would be an attack on free speech.
German Chancellor Angela Merkel said the decision was not a verdict on comedian Jan Boehmermann's guilt or innocence. She also announced that her government would abolish its obscure law that permits the prosecution of anyone in Germany who criticizes foreign leaders.
The Turkish government requested that criminal proceedings be brought against Jan Boehmermann over the poem, which suggested that President Recep Tayyip Erdogan engaged in sexual acts with goats.
Merkel said the German government had no choice but to allow the possible prosecution under the rarely enforced criminal code written in 1953.
"It's not up the government, in a state based on the rule of law, but rather up to state prosecutors and courts to weigh press and artistic freedom against basic personal rights," she said. The decision was "neither a pre-judgment against the person involved nor an intervention for a decision on the boundaries of free speech and a free press but rather it is simply the case … that state prosecutors and courts will have the final word."