Germany seeking 'safe zones' in Syria to shelter refugees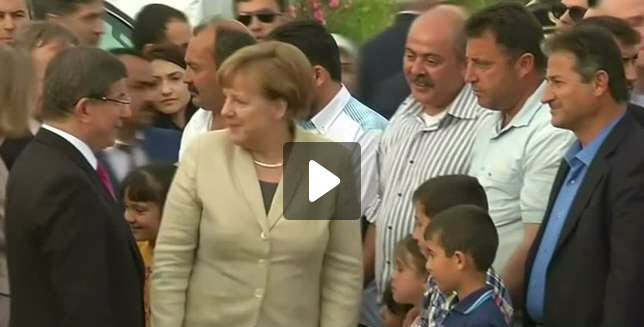 Germany is seeking the creation of "safe zones" to shelter refugees in Syria, Chancellor Angela Merkel said on Saturday, an idea Turkey has long championed in the face of U.N. caution.
Keeping refugees on the Syrian side of the border would help Brussels and Ankara, which hosts 2.7 million Syrian refugees, stem the flow of migrants to European shores. The U.N. has warned against the plan unless there was a way to guarantee the refugees' safety in the war-torn state. Aid workers have opposed it.
The cessation of hostilities in Syria which began at the end of February and was sponsored by Russia and the United States to allow for peace talks, has since faltered. The opposition, which walked out of negotiations in Geneva said the truce, which excluded powerful jihadist groups such as Islamic State and the Nusra Front, al Qaeda's branch in Syria, was no longer in place.
t a news conference in the Turkish city of Gaziantep, Merkel called for "zones where the ceasefire is particularly enforced and where a significant level of security can be guaranteed."
As tens of thousands of refugees fleeing the fighting in Syria are unable to cross into Turkey, and instead are camped near the Azaz border crossing where local agencies offer humanitarian support, some have accused Turkey of stealthily forming such a zone.