Gloves off in French election as Le Pen aide slams Macron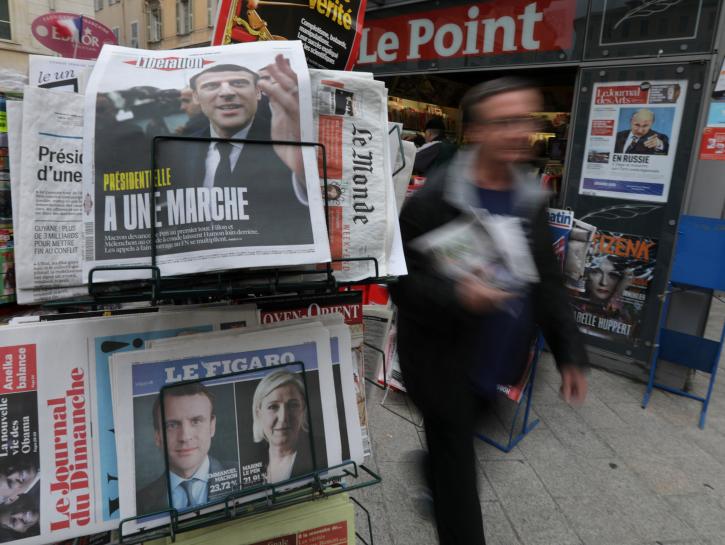 Far-right leader Marine Le Pen's top aide sharply attacked her centrist opponent Emmanuel Macron, who is favorite to beat her for the French presidency, as campaigning for the final round on May 7 got under way within hours of first round results.
Global markets reacted with relief to Sunday's outcome which broke a pattern of anti-establishment election shocks in which Britons voted to quit the European Union and Donald Trump was elected U.S. president.
The euro briefly reached five-month peaks while European shares rose sharply on the likelihood that the 39-year-old Macron will win the presidency in the runoff against Le Pen. Her pledge to ditch the euro currency and possibly quit the European Union has unnerved markets.
As both sides looked to court support now from their defeated rivals for the crucial May vote, Le Pen's camp took aim at what they see as Macron's weak spots – his privileged banker background and his role as economy minister in a discredited Socialist government of outgoing President Francois Hollande.