Gunmen kill 48 in attack on police academy in Pakistani city of Quetta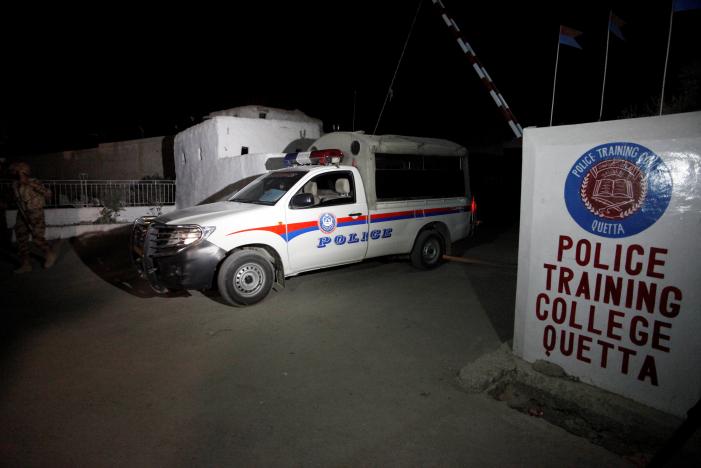 At least 48 people were killed and 75 wounded when gunman stormed a Pakistani police training academy in the southwestern city of Quetta, hospital officials said on Tuesday.
Some 200 trainees were stationed at the facility when the attack occurred late on Monday, officials said, and some were taken hostage during the attack which lasted five hours.
"Forty eight bodies have been brought to the hospital," said Wasim Beg, senior doctor at Quetta's Civil Hospital.
Most of the dead were police cadets.
Mir Sarfaraz Bugti, home minister of Baluchistan province, of which Quetta is the capital, had confirmed early on Tuesday that five to six gunmen had attacked a dormitory inside the training facility while cadets rested and slept.