Haiti braces for impact as Hurricane Matthew barrels toward southwestern peninsula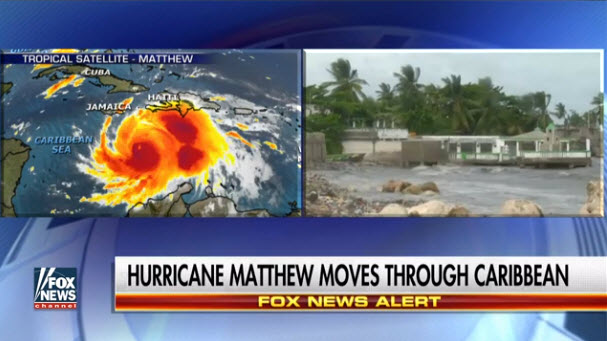 PORT-AU-PRINCE, Haiti – The towns and villages of Haiti's southwestern peninsula battened down as best they could early Tuesday for a nightlong lashing by life-threatening winds, rains and storm surge unleashed by powerful Hurricane Matthew.
The dangerous Category 4 storm was also dropping heavy rains on other parts of Haiti, the hemisphere's poorest country where many people live in flimsy shacks in areas prone to flooding. Heavy rain also fell on Jamaica and dangerous rainfall was a threat for the Dominican Republic, which adjoins Haiti.
Matthew had maximum sustained winds of 145 mph early Tuesday, and forecasters said its slowly advancing center would likely pass near or over Haiti's southwestern tip after dawn. It would continue on for another landfall expected in the lightly populated eastern end of Cuba, the U.S. National Hurricane Center in Miami said.
"We are looking at a dangerous hurricane that is heading into the vicinity of western Haiti and eastern Cuba," said Richard Pasch, a senior hurricane specialist with the center. "People who are impacted by things like flooding and mudslides hopefully would get out and relocate because that's where we have seen loss of life in the past."
Haitian officials spent the day Monday trying to persuade shantytown residents to take advantage of shelters being set up. Some people took up the offers, but