Hard-left candidate wins French Socialists' presidential primary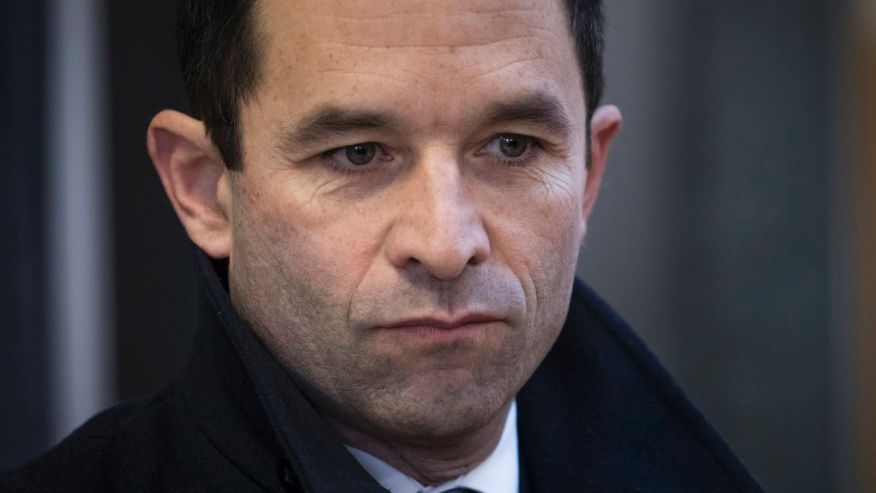 PARIS – Benoit Hamon, riding to victory from left-wing obscurity on a radical proposal to a pay all adults a monthly basic income, will be the Socialist Party candidate in France's presidential election after handily beating ex-Prime Minister Manuel Valls in a primary runoff vote on Sunday.
Hamon's win sends the divided Socialists, weakened by the chronic unpopularity of outgoing President Francois Hollande, into a tough presidential battle behind a candidate with limited government experience and hard-left politics that could alienate some center-left Socialist voters.
With ballots counted at 60 percent of polling stations, Hamon had almost 59 percent of the vote to Valls' 41 percent. Valls immediately conceded defeat in the face of the result that appeared like a clear sanction of both his and Hollande's polices.
With the ruling party having settled on its candidate, the race for the presidential Elysee Palace begins in earnest, although the outcome of the two-round general election vote in April and May looks increasingly uncertain.
Leading conservative candidate Francois Fillon, who also previously served as prime minister, was rocked during the past week by allegations that his wife, Penelope, held a fake but handsomely paid job as a parliamentary aide. Financial prosecutors are investigating.