HAS PUTIN DETONATED NUKE? US sends specialist 'nuke sniffer' plane to the UK as 'radiation spike' sparks fears Putin has tested nuclear weapon in the Arctic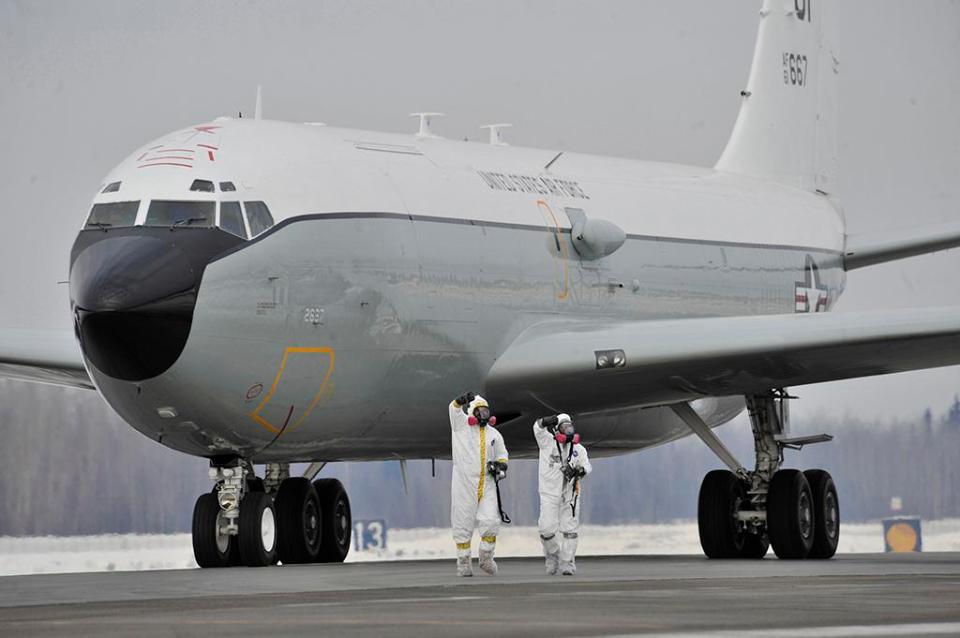 FEARS are mounting Vladimir Putin's military have carried out a secret Arctic nuclear test after a huge spike in dangerous radiation levels were detected across Europe.
The worrying claims came as the US Air Force sent a special WC-135 Constant Phoenix – whose main mission is to detect and identify nuclear explosions from the air – to RAF Mildenhall.
Along with monitoring nuke testing, the WC-135 is sometimes used to track radioactive activity as happened after the Chernobyl nuclear plant disaster in the then Soviet Union in 1986.
One of these aircraft was also deployed near North Korea in anticipation of Kim Jong-un's controversial rocket launches in recent years.
Although they cross European airspace from time-to-time, their deployment to the UK is still rare.