Head Of ISIS Dodges Airstrike Thanks To Bureaucracy Bungle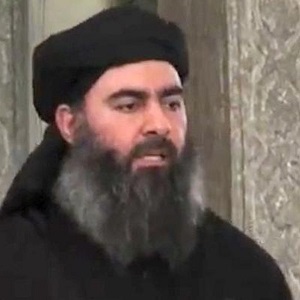 The world's most wanted man avoided a deadly airstrike in Iraq thanks to a bureaucratic dispute, it was claimed today.
Islamic State leader Abu Bakr al-Baghdadi was attending a nursery school in al-Qaim on the Iraq-Syria border, with senior aides and dozens of men set to pledge allegiance to him.
An elite Iraqi intelligence unit known as the 'Falcons cell' were aware of this thanks to their sources, and the Iraqi air force were ordered to strike the school – but the defence ministry did nothing.
Officials were reluctant to act after the Falcons did not reveal their target's identity – before the office of the Prime Minister became involved one hour later, reported The Sunday Times.
However by then Baghdadi had left the meeting, and Iraqi fighter jets were instead forced to target a moving convoy of vehicles – not knowing which vehicle he was inside.