Hezbollah says will join fight on Islamic State on Lebanese border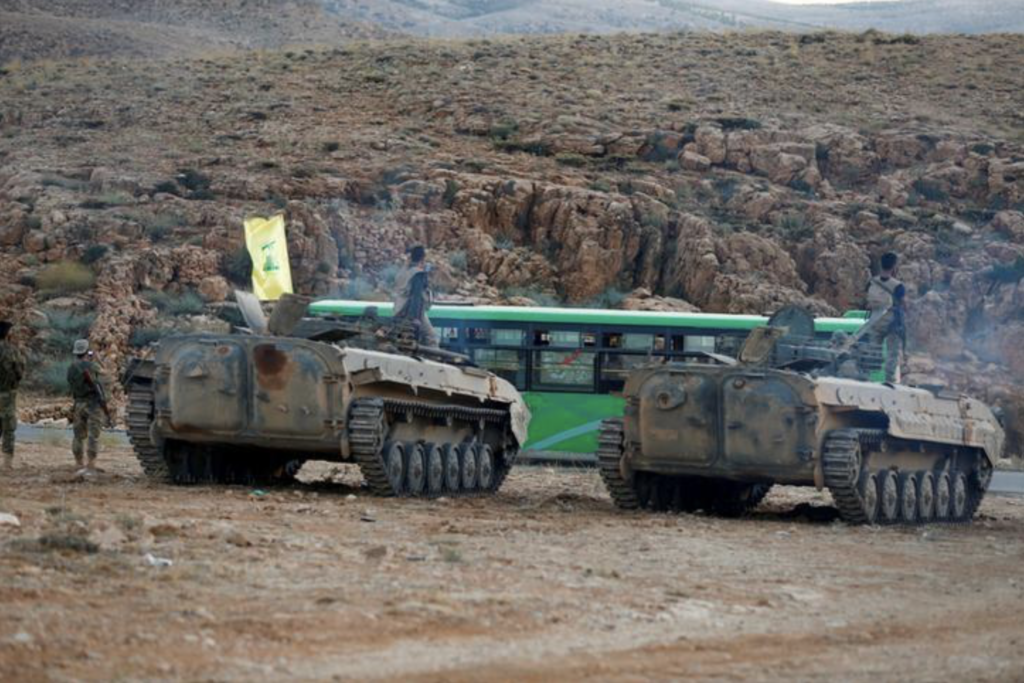 BEIRUT (Reuters) – The leader of Lebanon's Hezbollah, Sayyed Hassan Nasrallah, said the Shi'ite group would fight in the coming assault on an Islamic State pocket on the country's border with Syria, which he said would begin within a few days.
The Lebanese army will attack Islamic State from the Lebanese side of the border while Hezbollah and the Syrian army will simultaneously attack it from the Syrian side, Nasrallah said in a speech broadcast live on television.
"The Syrian front line against Daesh will be opened, and the Syrian army and Hezbollah will be there," he said.
He said Islamic State fighters in the enclave, who hold Lebanese captives, still had a door open for negotiations and could avoid a battle.