Honduran government begs migrant caravan to turn back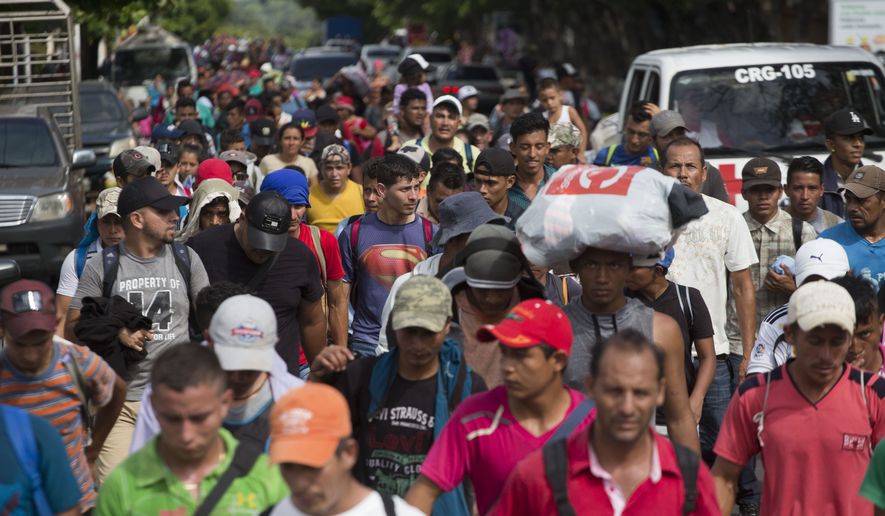 The Honduran government called on 2,000 immigrants Tuesday to give up their trek north and return home, just hours after President Trump threatened to withhold $65 million in U.S. money if the country's leaders don't find a way to head off the caravan.
Honduras's foreign ministry, in a statement reported by local news, said the caravan was being politically manipulated in order to make the country look bad, just days after leaders were in Washington promising better cooperation with the Trump administration.
But no matter what happens with this caravan, security experts say the U.S. is already being flooded with other caravans with hundreds of people on a near-daily basis, and that shows no signs of stopping.
They said it's quickly becoming a repeat of the worst days of illegal immigration from two decades ago, when Border Patrol agents regularly nabbed border-jumping groups of hundreds of people.