Hong Kong airport cancels ALL flights today as protesters storm terminal demanding end of police brutality after woman 'shot in the eye by police'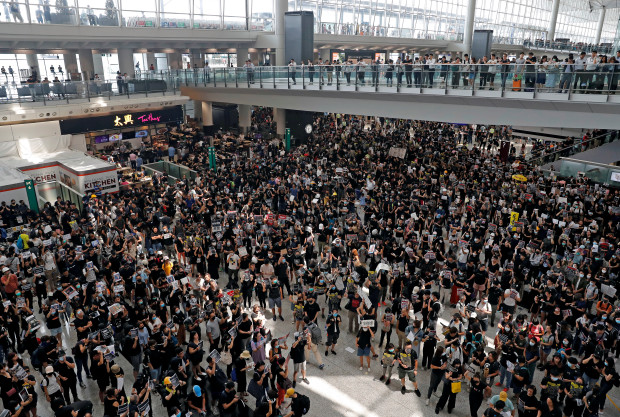 AIRPORT authorities in Hong Kong have cancelled all remaining flights today after protesters swarmed the main terminal.
Some protesters wore bandages over their eyes in solidarity of a woman who was shot yesterday by police during demonstrations.
Images circulated on social media of the woman bleeding heavily from her right eye – which doctors now fear she may lose.
The doctor treating her told the South China Morning Post: "I can confirm her injury is really serious."
It is the fourth consecutive day that thousands of demonstrators have gathered in the airport and it is the biggest disruption to the territory since protests began in early June.
Hong Kong international airport is one of the busiest in the world and officials said the demonstration "seriously disrupted" airport operations.