Hong Kong: Lam withdraws extradition bill that sparked months-long protests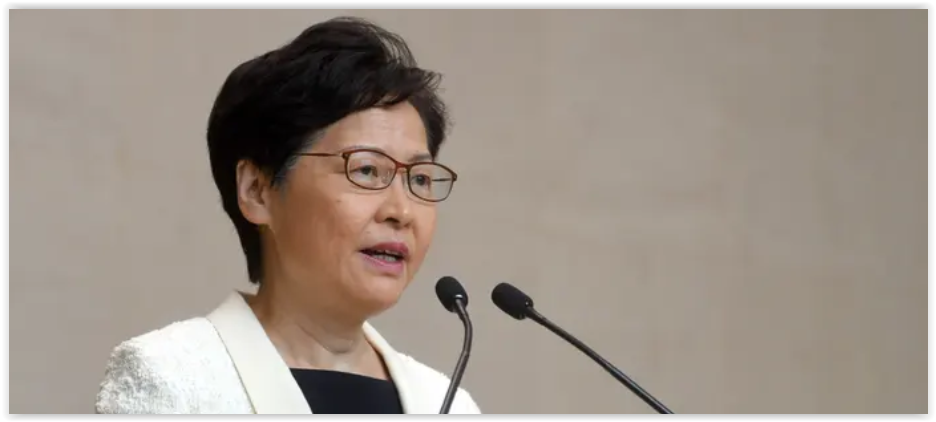 Hong Kong's leader Carrie Lam formally withdrew an extradition bill on Wednesday that has sparked month of protests and plunged the territory into its biggest political crisis in decades.
In a five-minute television address, the chief executive said: "The government will formally withdraw the bill in order to fully allay public concerns."
Lam said her government would introduce measures to address the cause of the last three months of mass protests, including appointing two new members of a police watchdog agency, holding a series of dialogues, and investigating social problems.
"From this month, I and my principal officials will reach out to the community to start a direct dialogue," she said. "People from all walks of life, with different views and backgrounds are invited to share their views and air their grievances."
The bill would have allowed the extradition of suspects to mainland China's opaque legal system. The protests it sparked have since turned into a broader democracy movement that has challenged Beijing's authority over the semi-autonomous Chinese territory.
Lam shelved the bill in June and in July again insisted it was "dead" after weeks of protest but until now refused to withdraw it entirely, a key demand of protesters who argued it could be revived again if not formally withdrawn.
Since early June, Hong Kong has been embroiled in its worst political crisis since the former British colony was returned to Chinese control in 1997. A day after Lam suspended the bill in June, an estimated two million people took to the streets to call for its full withdrawal.
Since then, the city has been rocked by protests every weekend as relations between protesters, many of them students, residents and the police have grown increasingly fraught. The protesters' demands have expanded to include an independent inquiry, an amnesty to those arrested, and democratic reforms.
In her short statement on Wednesday, Lam did not address the other demands and said she did not believe the government should establish an independent investigation committee to probe police behaviour over the course of the protests, among the most important to demands to demonstrators.
Lam said: "The government believes the actions of the police should be dealt with by dedicated department that investigates the police."
And she said the government would continue to punish protesters. "Violence has shaken the foundation of the rule of law and has pushed Hong Kong to a dangerous situation," she said said. "No matter how dissatisfied people are, violence is not the solution. There is an urgency to suppress violence and to seriously enforce the law."
By formally withdrawing the bill, Lam conceded to one of five key demands of the demonstrators, in an effort to de-escalate protest that have become increasingly violent on both sides. Lam met pro-establishment lawmakers in the afternoon, according to the South China Morning Post, before making her announcement.
In recent weeks, clashes between police and protesters have becoming increasingly violent. At the weekend, protesters and police clashed in some of the worst confrontations of the last three months as protesters threw 100 petrol bombs at police and government buildings.
The Hong Kong police deployed water cannon and fired multiple rounds of rubber bullets and teargas. Police were also seen chasing down and beating passengers in metro stations. More than 1,000 people have been arrested.
Earlier this week, Reuters published a recording of Lam speaking to a group of business executives in which she said she would step down if she were able to – suggesting Beijing has forced her to remain in office.
On Tuesday, however, Lam told reporters she wanted to remain in office to see Hong Kong through such a difficult period.
The withdrawal, while a major concession by the government, may still be too little, too late. As news of the coming withdrawal spread on Wednesday, riot police were seen patrolling metro stations as some protesters called for people to gather at different stations.
"That alone is not going to be enough to satisfy an angry and frustrated public. The nature of the protest movement has transformed over the last 13 weeks," said Adam Ni, a researcher at Macquarie University in Sydney. "If she does not take further steps, then we can expect the protests to continue," he said.
Protesters took to LIHKG, the online forum where they have been organising, to criticise Lam. One popular comment read: "What's the difference between withdrawal of the bill on June 8 and September 4th? … three eyes … eight dead, more than 100 prosecuted, more than 1,000 arrested, countless wounded, and the injustice of the entire system and the police has been exposed."