Hong Kong protest: 'Nearly two million' join demonstration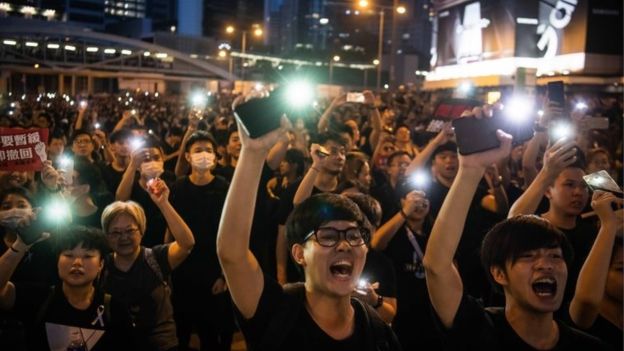 Nearly two million people have taken part in a mass protest in Hong Kong against a controversial extradition bill, organisers say.
If confirmed, it would be the largest protest in Hong Kong's history. Police said turnout was 338,000 at its peak.
The masses turned out despite the suspension of the bill – which would allow extradition from Hong Kong to mainland China – on Saturday.
Hong Kong leader Carrie Lam on Sunday apologised for proposing the bill.