Hong Kong protesters smash windows and try to storm legislature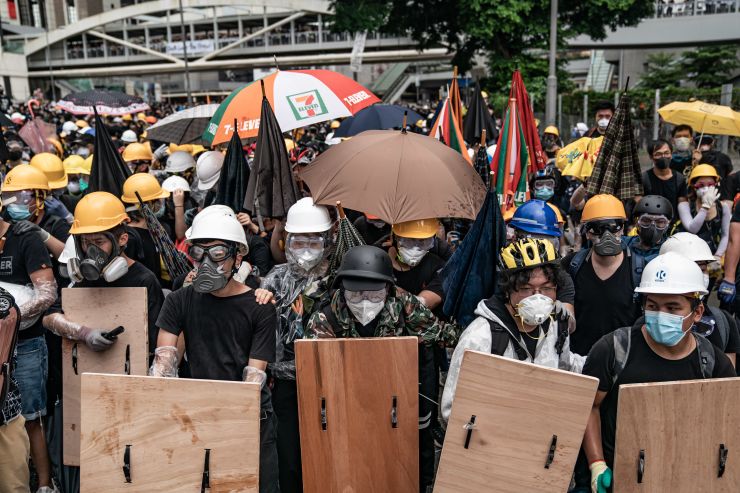 Protesters smashed the windows of Hong Kong's legislature on Monday as they attempted to storm the building on the 22nd anniversary of the former British colony's handover to China.
Citizens of Hong Kong — a Special Administrative Region of China — rally on this day each year to demand for democracy. But experts had warned this this year's anniversary might attract more people after recent protests, which started in early June, against the government's proposed extradition bill. The controversial law would pave the way for people arrested in Hong Kong to stand trial in mainland China.
Scenes of chaos were apparent in some protest sites on Monday as thousands of pro-democracy protesters took to the streets to demonstrate against a recent proposed extradition bill.
Police, who were on standby as the protests grew increasingly chaotic, said some 1,500 protesters had gathered near the Hong Kong government headquarters on Monday.