Hostage crisis leaves 28 dead in Bangladesh diplomatic zone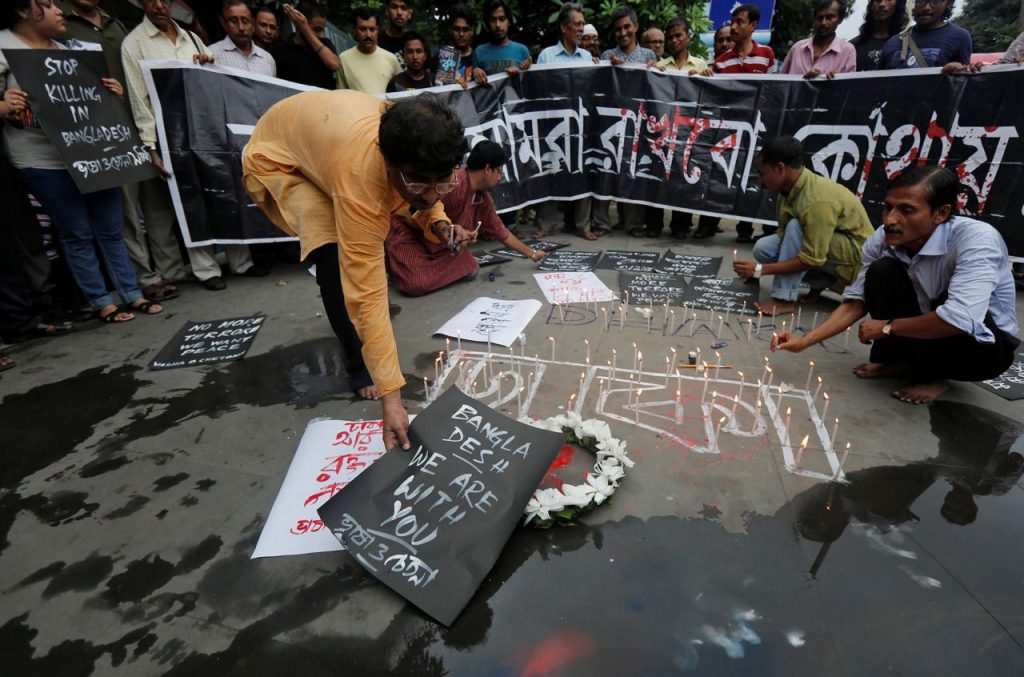 The hostages were given a test: recite verses from the Quran, or be punished, according to a witness. Those who passed were allowed to eat. Those who failed were slain.
The dramatic, 10-hour hostage crisis that gripped the Bangladesh's diplomatic zone ended Saturday morning with at least 28 dead, including six of the attackers, as commandos raided the popular restaurant where heavily armed attackers were holding dozens of foreigners and Bangladeshis prisoner while hurling bombs and engaging in a gunbattle with security forces.
The attack marks an escalation in militant violence that has hit the traditionally moderate Muslim-majority nation with increasing frequency in recent months, with the extremists demanding the secular government revert to Islamic rule. Most previous attacks have involved machete-wielding men singling out individual activists, foreigners and religious minorities.
But Friday night's attack was different, more coordinated, with the attackers brandishing assault rifles as they shouted "Allahu Akbar" (God is Great) and stormed the Holey Artisan Bakery in Dhaka's Gulshan area while dozens of foreigners and Bangladeshis were dining out during the Ramadan holy month.